Part Name: gas range top plate;
Stage Number: 5;
Part Surface: with film when punching;
Range Type: 5 burners.
Hiparter specializes in gas range stamping tool, include the top plate tool, side metal plate tool, back plate stamping tool, control panel, and so on.
Die Specifications:
Die type: stage stamping die;
Spare parts: PUNCH, MISUMI;
Die life:500,000 shots;
Lead time: 45 days;

Payment: TT, L/C;

Delivery: By sea;
ISO9001:2008 by SGS;
Gas Range Stamping Tool  Pictures: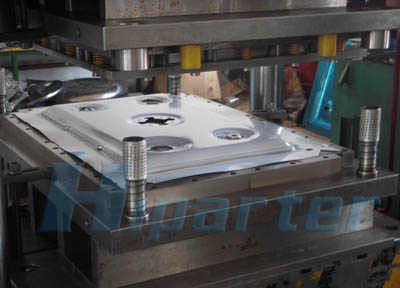 Advantages of service:
1.Rich experience with  reasonable tool structure;
2.Reasonable tool structure to reduce die cost and part cost;
3.World standard, you can repair or maintain the dies conveniently in your workshop;
4.In-house tool room for all the machining work;

5. In time tool delivery;
6.Quality control system to guarantee the quality rigidly.
Production in batch:
In common, before delivery the stamping die, we'll produce the parts in a little batch to find whether the die will work with no problem in our customer's workshop.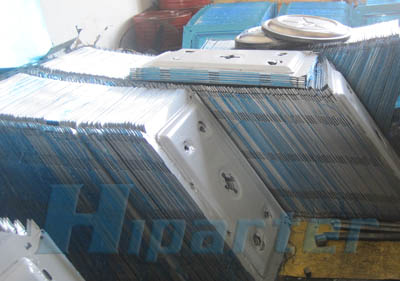 Package and delivery:
When delivery the die, the parts will be shipped with tools to customers. Also, we supply you the detailed tool drawing and detailed usage manual.