Part Name:10HZ UPPER/LOWER NOZZLE
DTR for FCA;
Die Type: 2 Progressive Die+1 Singe Stage Die;
Shaping Mode: Punching Mold;
Product Material: SPHC;
Thickness:1.6mm;
Die Materail:SKD11,Cr12mov, 45#;
Spare parts: MISUMI;
ISO9001:2008;
Trial Sample Picture:
There are upper part and lower part.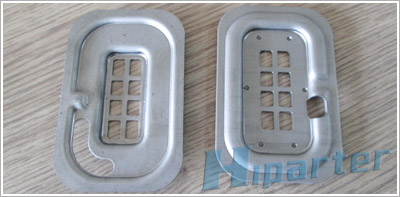 Related Progessive Die:
Upper and lower nozzle  parts are in different sheet metal strips.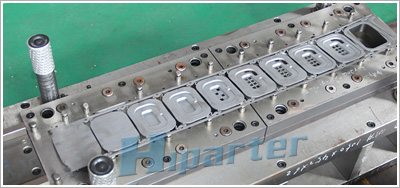 In order to improve the productivity, these parts are produced by progressive dies and single stage dies. The upper and lower part are in the same forming die to reshape the outside shape, and realize the sizes within tolerance.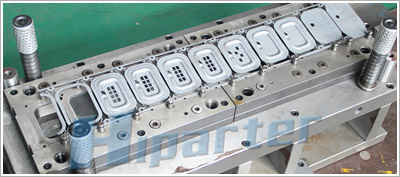 Check And Acceptance:
Customer from MOBIS check the stamping dies on spot.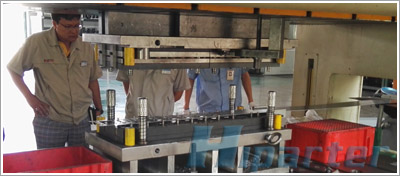 Welcome you visit Hiparter!